Oak Walking Sticks at The Stick & Cane Shop
14 September 2018 | Admin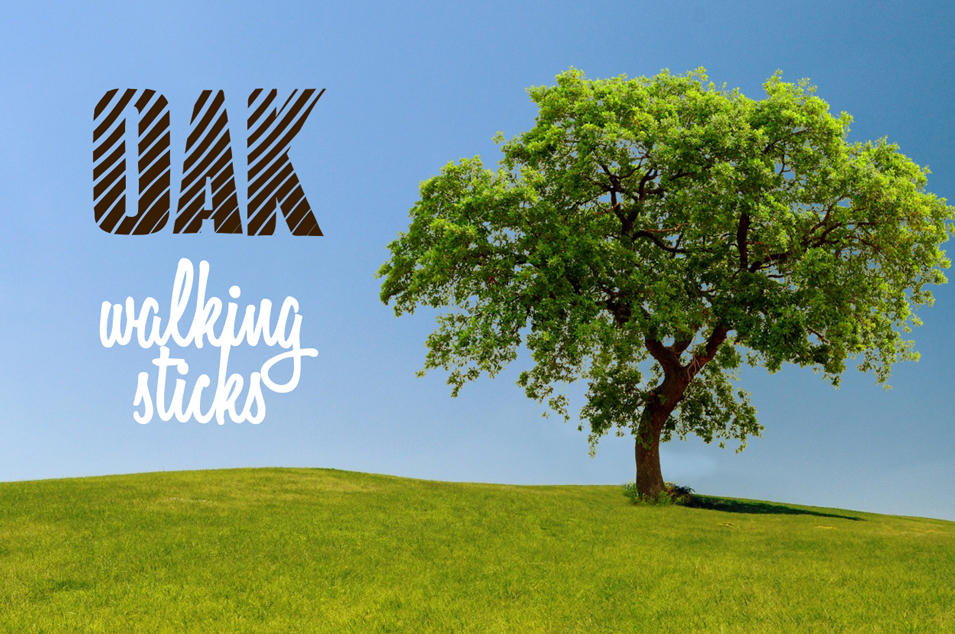 In our blog this week we thought we would take a closer look at a particular walking stick wood-type, Oak.
Oak is a very sturdy hardwood that, thanks to its density and hardwearing properties, has been the wood of choice by craftsmen for centuries. It also provides an excellent raw-material for walking sticks that not only provide the user with a trusty walking companion that lasts a lifetime, but also has a beautiful aesthetic thanks to its gorgeous grain.
At the Stick & Cane Shop we have selected two very different Oak walking sticks to feature in our blog this week. One has a very natural rustic charm while the other has been worked and varnished so that the natural grain can be seen. They both offer the same benefits of trustworthiness and stability as walking sticks, while highlighting the variety of craftsmanship that goes into the making of these sticks.
Natural Oak Crook Walking Stick - Peeled
The Natural peeled oak crook handled walking stick is full of rustic charm. The raw oak material has been peeled of bark, and steamed to allow the crook handle to be fashioned. This has then been allowed to dry, letting the wood solidify into its final shape. This method of stickmaking provides a stick with a traditional rustic charm that stays true to the original branch of wood from which the stick was made, allowing the natural grain and wood knots to provide each stick with its own unique character.
The dimensions of the walking stick are:
~ The stick diameter at the top just under the handle is approx 30mm and tapers down to 22mm at the ferrule end
~ It is fitted with an "RFA22" type rubber ferrule size 22mm internal diameter
Holm Oak Derby Walking Stick
New to The Stick & Cane Shop is this modern Derby Cane Made From Holm Oak. Holm oak is also known as 'holly oak', and its botanical name, Quercus ilex, refers to its similarity to holly, which is in the Ilex genus. This hardwood cane features a beautiful grain, which is shown off beautifully in this Holm Oak Derby Cane. This cane features a modern take on the traditional derby handle, providing a comfortable grip. The oak handle and shaft are joined at the neck of this stick by a delightful yet understated golden gilt collar. A beautifully crafted stick that is suitable for every day use, or as a dress-cane for special occasions!
The dimensions of the walking stick are:
~ The stick diameter at the top just under the handle is 22mm and tapers down to 18mm at the ferrule end
~ It is fitted with an "RFC19" type rubber ferrule size 19mm internal diameter